HeartNotes 2019


HELP our youth

Inspirational Talk | Gourmet Lunch | Make a Difference
June 2nd, 2019
Signature Ballroom, Suwanee, GA
About HELP Program
This year we want to bring the Atlanta community an offer. Our HeartNotes 2019 event is an opportunity to express your compassion by supporting a cause of vital importance and urgency: "Reduce suicide rates among our youth by providing HELP (Heartfulness Experience of Life's Potential)."
We have already rolled out this program to over 300,000 high school students in India across 1500 intermediate colleges and are planning to scale this to over a million students across multiple states in the upcoming academic year. We intend to also roll this out in multiple countries including US in a phased manner starting from our own neighborhood schools in Atlanta.
Why this cause? And why in India?
India's demographic dividend results in a huge economic growth opportunity, as the median age is 28, compared to aging populations elsewhere in the globe. Even China's median age is 37. India's President, Ram Nath Kovind, said in a recent speech, however, that this opportunity is threatened by a mental epidemic in the youth, especially high schoolers.
Will the future India be made up of young people who are full of aspiration but fragile and weak in their mental constitution?
To tackle this problem, Heartfulness Institute has partnered with various state governments to roll out the HELP program. This program teaches students life skills in an engaging manner, and equips them to deal with the stress and pressures of a highly competitive society.
The HeartNotes 2019 event is our offer to the Atlanta community to support this compassionate cause.
Event Schedule
DATE
2 June 2019
Sunday 12-3:30 PM
VENUE
Signature Ballroom
Suwanee, Georgia, US
Invited dignitaries like Dr. Jagdish Sheth and Federation of Indian-American Associations of Georgia
Several NGOs working towards the cause of Child and Youth empowerment within Atlanta Metro
Learn about the alarming situation with suicide rates among youth and how you can HELP and make a difference
Enjoy a gourmet Lunch
Network with 300+ like-minded influencers that have supported significant causes within the Atlanta community
Other Attendees include entrepreneurs, senior business leaders, and other high net worth individuals
Heartfulness Institute
Since 1945, Heartfulness meditation practices have spread to millions of people worldwide. These practices are offered free of charge to people fifteen years of age and above, and Heartfulness Relaxation is offered to children from five years of age. Today there are thousands of certified Heartfulness volunteer trainers serving people in over 130 countries. They are supported by Kamlesh Patel, who is also known as Daaji. You can learn more about Daaji at daaji.org .
Heartfulness organizations manage various programs and facilities worldwide, including:
Scholarships for students from all continents to attend advanced training programs
Cutting-edge research on the effects of meditation
'The Heartfulness Way' programs on values and life skills for teachers and students in schools
Specialized programs for professions, e.g. accredited Continuous Medical Education units for medical professionals, programs for legal professionals
Programs in colleges, universities, corporate and government organizations
Programs for villagers and tribal communities
Free medical clinics
Ashrams, meditation centers, research facilities and retreat centers
Heartfulness Institute Activities in Metro Atlanta
Free weekly group Meditations in Cumming, Roswell, Alpharetta, Marietta, Sandy Springs, and Norcross
Over 50 skilled trainers in metro Atlanta; all Meditation sessions provided free of charge
Free Relaxation and Meditation programs at libraries, parks, neighborhood clubhouses, corporates, schools and temples.
Heartfulness Education offerings
Training for Teachers and Curriculum for Students
Heartful Teachers
Joyful Students
Holistic Growth in Schools
Overall well-being in Society
Training for Teachers
Self-development tools
From teaching to facilitation
Catalyst for Change
Art of Listening
Inspired Living and Teaching
Qualities of a Heartful teacher
Socio-emotional skills
Being a role-model
Expertise in Curriculum
Curriculum for Students
Promotes Universal Values
Age appropriate spiral curriculum
Student centric lesson plans
Engaging and Experiential
Develops High-order Thinking
Nurtures Inner Potential
Calm and relaxed students
Nurtures student – teacher connection
The HELP Program
Heartfulness Experience Life's Potential
A Certificate Course on Life-Skills for students of grades 10-12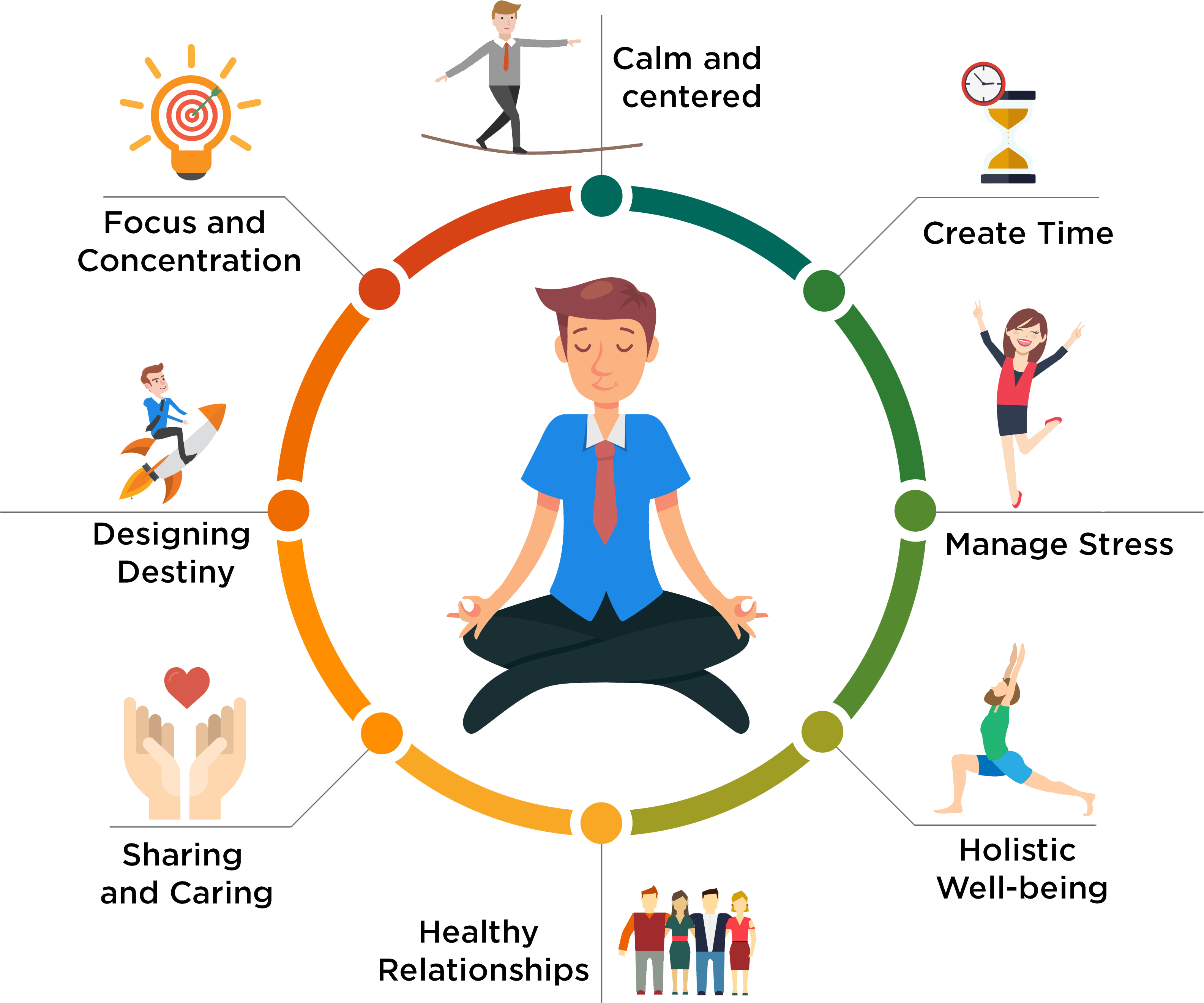 VISION
Our vision is to enable teachers and students to live a balanced, purposeful, happy life through heart-based practices, so that they are equipped to contribute to sustainable school reform and community citizenship.
MISSION
HELP is a 16-week certificate course for students on life-skills and values that equip them with Heartfulness practices, skills and knowledge for quality educational outcomes.
HeartNotes 2018
Last year the Heartfulness Institute and our sponsors and partners brought a unique event to Atlanta "HeartNotes 2018"
focused on meditation, inspiration, music and a message of true wellness of being.