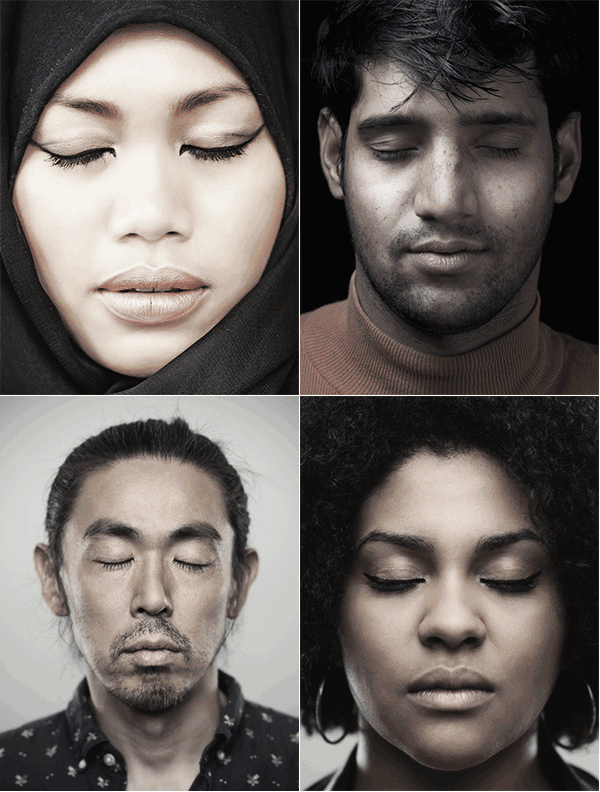 A Maestria

do Ser
Esteja com Heartfulness em qualquer momento.
Aprenda a administrar a sua vida e a lidar com suas emoções
à maneira Heartfulness.
An online series of 3 free meditation masterclasses with Daaji.

Deixe seu dia começar
com você integrado
---
Daaji lhe dá as boas-vindas a 2018
com carinho, sabedoria e um maravilhoso caminho a seguir.
Daaji irá partilhar a sua sabedoria, conhecimento e experiência de vida como praticante e estudante de meditação e espiritualidade. A abordagem é científica e prática.
Não é necessária nenhuma experiência prévia para realizar as sessões e sentir os seus benefícios.
Dia
1
A masterclasse "Relaxamento" estará disponível durante todo o dia. Ela tem a duração de 45 minutos.

Relaxe.
Expanda a Consciência
Nesta primeira masterclasse/sessão aprenda o Relaxamento Heartfulness para atingir (um estado de) a quietude e coerência física-mental, seguida de uma Meditação Heartfulness sobre a fonte de luz em seu coração, levando você às profundenzas de seu ser.
Dia
2
A masterclasse sobre "Limpeza e Renovação" estará diponível durante todo o dia. Ela tem a duração de 45 minutos.

Rejuvenesça.
Simplifique
Nesta segunda masterclasse/sessão, Daaji conduzirá você por um método simples de rejuvenescimento para desintoxicar a sua mente. Este método/Ele é muito útil para ser praticado ao final do dia a fim de se libertar do estresse e de emoções complexas e acaba deixando você com uma sensação de leveza e renovação.
Dia
3
A masterclasse "Conecte-se" estará diponível durante todo o dia. Ela tem a duração de 35 minutos.

Conecte-se.
Com o seu ser interior
Nesta terceira masterclasse, aprenda a conectar-se com o seu ser interior ouvindo com atenção a voz do coração. Observe seus sentimentos mais profundos, faça escolhas sábias e teça o seu próprio destino.
Inscrição
Inscreva-se para
as masterclasses

O guia
Descubra uma coleção especial de meditações, assim como um elemento especial conhecido como Transmissão, que juntos despertam as profundezas do potencial humano e iniciam uma jornada mística interior. Neste processo, o coração torna-se uma fonte duradoura de sabedoria e de orientação para ajudar você a navegar pelos desafios da vida, permitindo-lhe maior conexão consigo e com os outros.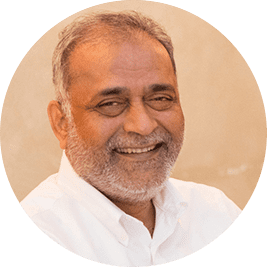 Os ensinamentos de Kamlesh D. Patel, também conhecido como Daaji, emergem de sua experiência pessoal no caminho do Heartfulness enquanto refletindo o seu profundo espírito questionador e como também o seu profundo respeito pelo mundo das grandes tradições espirituais e avanços científicos do mundo. Embora profundamente envolvido na sua prática de meditação por mais de 3 décadas, Daaji também trabalhou como farmacêutico e empreendedor na cidade de Nova Iorque. Em 2015 tornou-se o quarto guia espiritual desta linhagem secular de guias espirituais Heartfulness. Ele é co-autor, recente livro "The Heartfulness Way: Heart-Based Meditations for Spiritual Transformation".. Aqui você pode ler seus artigos sobre a . evolução da consciência. Para saber mais sobre o Daaji: www.daaji.org.
Se você tem alguma pergunta a fazer para Daaji, faça-a já
Todas as informações serão tratadas confidencialmente.
Para mais informações,
leia a nota de imprensa