Course Overview
The Heartfulness International Yoga Teacher Training Course is a one-month residential program that integrates the study and experience of the art of teaching Hatha Yoga and the practice of Heartfulness Meditation. The 200-hour teacher training program includes training in Asana, Heartfulness meditation, and scientific and theoretical foundations of Yoga and meditation while providing a firm grounding in anatomy, physiology, Ayurveda, yoga and health, diet and nutrition etc.
The program comprises of
Perfecting your personal practice of basic Asanas to grasp the correct posture/ Postural Alignment and feel confident to teach them.
Discover the philosophy of Hatha Yoga according to ancient scriptures
Learn to Meditate — Heartfulness Meditation
Discover the philosophy and experience the practice of Heartfulness Meditation – a modern Raja Yoga technique.
Learn to teach the Heartfulness Yoga curriculum through innovative teaching methodologies
Yoga and Health
Attending Satsangs
The uniqueness of Heartfulness TTC
The accommodation in the beautiful ashram of Manapakkam in Chennai will greatly contribute to the experience of people who want to dive into higher practices like Raja Yoga. Heartfulness is a modified technique of Raja Yoga adapted for modern day life, and for all those who live an active and social life.
Heartfulness is an approach to life that helps to understand the significance of meditation in everyday life. It helps integrate our inner world with the outer world. It is feeling the lightness and joy of one's true inner nature and experiencing it in heart.
When one listen to the heart, follow voices of the heart and capture
the inspiration that comes from within, one master's life.
Curriculum
36 main asanas (alignment, benefits, contra-indications).
Asana variations from intermediate level to advanced
Pranayama
Fundamentals of yoga philosophy
Anatomy and physiology
Yoga and Health
Heartfulness meditation practice
Evolution of consciousness
Teaching methodologies
Planning a Yoga session– general yoga, yoga for different age groups, yoga for women, therapeutic yoga, etc.
Teachers
The diversity and quality of the teachers involved in this course makes it an exceptional program. Each one expert in their own field will come to share their knowledge and passion and set you off on this wonderful journey of Yoga.
Kannan Balasubramanian
ShreeVarma
Viji Vasu
Anu Joy
Ankit Pandey
Yoga Teacher Training Course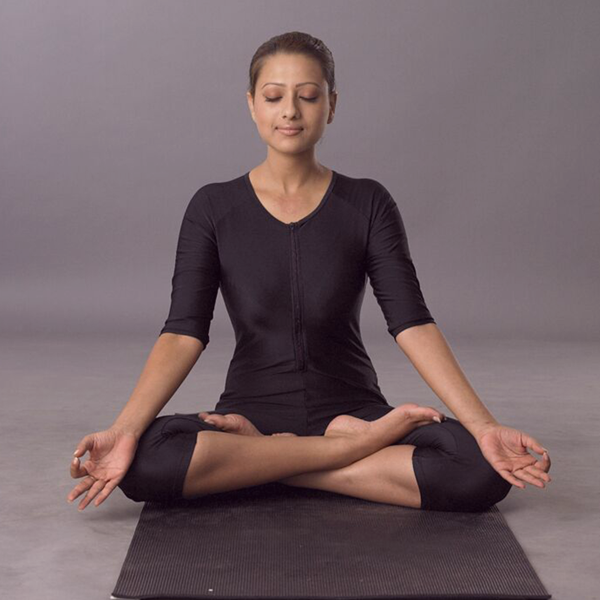 This course is open to everyone who has practiced yoga asanas and wants to learn more for themselves or who wants to learn to teach. The course is open for students from different walks of life, profession, nationalities, and above the age of 18.
The certification is accredited from Annamalai University – Chennai, a Yoga Alliance International certificate will be given to the trainees on completion of the course.
Prerequisites
Sincere Desire to learn
Open-mindedness to teachings of yoga and new ideas
Self-discipline
Essential to attend all sessions asana and pranayama, satang and meditation, lectures, Karma yoga activities and all the programs of the course
Announced TTC
Registration Open
Chennai – India
November 1st to November 30th, 2017
Proposed TTC
Registration not Opened
Chennai – BMA
January 28th to February 25th, 2018
March 4th to March 31st, 2018
Hyderabad – Kanha Shanti Vanam
May 3rd to May 31st, 2018
Heartfulness TTC Application
Fees: Rs. 30.000
Scholarship: Students who needs financial support can apply for a scholarship. The Scholarship will be provided for deserving candidates, after following a formal application process and assessment by a committee.
Registration to the course includes:
Accommodation in ashram dormitories
All meals in the main kitchen – apart from these, trainees have the possibility to visit the Canteen where simple dishes can be purchased.
Heartfulness TTC Workbook and other study books
Daily personal Yoga practice
Theoretical classes
Teaching sessions
Learning to plan a session
Examination
Certificate
To get more information:
Write to us
Phone us
044-22521099 – Ext 201
Visit us at
Heartfulness Meditation Center
BMA | Manapakkam | Chennai