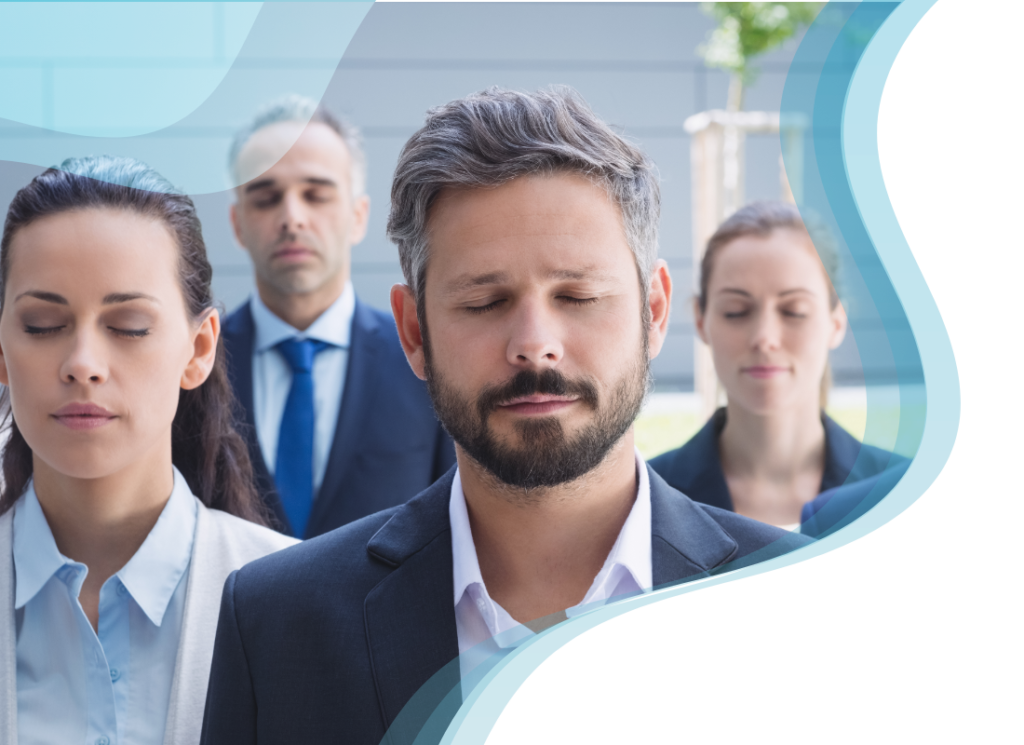 Heartfulness at Work
Heartfulness at Work programmes are tailored to offer Heartfulness for Organizations including Corporates, Public Sector Units (PSUs), Small and Medium Enterprises. Heartfulness offers a wide range of thoughtfully designed programs for individual wellness and inner transformation. Participants learn to achieve a natural state of focus and balance, build inner strength and develop habits to create a lasting sense of fulfilment and overall well-being.This translates into productive and engaged employees, who in turn, promote efficiency, effectiveness and organizational excellence.
Helps individuals achieve:
More focus and commitment
Emotional resilience: reduced symptoms of stress, anxiety and burnout
Increased capacity for wise choices and empathetic leadership
A happier, healthier work environment
Heartfulness Wellness Offerings
The programs range in the entire spectrum from creating awareness to enabling inner transformation

Experience Relaxation
All-Hand meetings and Town Halls

Holistic Wellness
For all employees

Resilience in Crisis
Build resilience to deal with the V.U.C.A. environment
10 session x 60 min

Stress Management for High-Stress Teams
Science of Meditation

Leading with the Intelligent Heart
For Leaders

Fresher Induction
For Freshers and Trainees

In person workshops
On-premise programs with certified trainers.

Online workshops led by trainers
Online workshops facilitated by certified trainers
Download brochures of our standard programs
These programs can be customized to suit the organization's requirements
Heartfulness Experience of Participants
Leena Sahijwani
Tata Sons
Vilas, Branch Manager
Geodis Pune
Aishwarya, Business Development Manager
Geodis Pune
Mary Jane Anders
Chemours
Patrycja
Chemours – Spain
Geraldine Chang,
Corporate Wellness Manager at Pavelka
Heartfulness has been an absolute pleasure to partner with, they are well versed and highly knowledgeable in the areas of mindfulness, meditation and stress management techniques. The information shared by the Heartfulness.
Coach was extremely useful and practical for employees working in a global MNC. The slides prepared by him were done in an authentic and professional way that many participants had positive feedback around it.
Dr Xivananda Priolcar,
GE India Tech Centre
Dr Mehrotra discussed various lifestyle choices which can contribute to health heart. He also discussed
on the role of Heartfulness meditation to relieve stress and improve well-being. The talk was very informative and very well received by the employees who had many questions for Dr.Mehrotra who clarified all their doubts which demonstrated his subject matter expertise. It was unique for a Cardiologist to discuss preventive strategies rather than treatment protocols. GE Technology Centre employees tremendously appreciated Dr Mehrotra's insights.