Upcoming retreat
Chennai Manapakkam –
21st and 22nd July 2018
These retreats happen on the third weekend of each month.

Make a real change in your wellbeing by gaining awareness in preventive health-care with a retreat including movement, nutrition, life-style guidance and meditation techniques. Feel the benefits of a wellness retreat at the physical, emotional, intellectual and spiritual level with deep lasting changes.

Experiential retreat with an emphasis on health and wellness.
Discover a stunning oasis in the heart of the city, and the perfect atmosphere to pause and rejuvenate.
Enjoy our complimentary privileges
MOVE
Learn exercises that build up energy. Rediscover the joy of a fit and flexible body.
UNWIND
Let go of the accumulated stress with long-lasting effect. Go back to everyday life, relax with a refreshed mind.
DISCOVER
Through motivational talk on health education, discover natural ways to detoxify the body as per Ayush guidelines.
REVITALIZE
Learn guidelines for nutrition and healthy eating.
Heartfulness wellness retreats happen on the third weekend of each month.
Residential Scheme
Includes: 2 Nights, Food, Activities, Experiential learning, Expert Talks
Limited seats – first come, first served.
Non-Residential Scheme
Includes: Food, Activities, Experiential learning, Expert Talks
Limited seats – first come, first served.
Register now for free. After the program you may donate to your heart's content. You will allow more Wellness programs to happen and more people to benefit from it.
Chennai
Heartfulness Center,
BMA, Manapakkam,
Chennai – India
21st and 22nd July 2018
For information and registration:
+91 7338874207, 044-42171111 – Ext: 222
The Heartfulness Institute offers specialized programs and retreats, which teaches heart-based meditation with Yogic transmission to people in more than 110 countries around the world. There are 8,000+ trainers, many of whom are working with corporates, government departments and businesses, as well as doctors working in hospitals, research institutes and universities.
The Heartfulness Institute is the umbrella organization for all Heartfulness programs including the Continuing Medical Education Certification (15 CME credits – accreditation by American medical association) for healthcare professionals. Heartfulness is a partner of the American Heart Association.
To this day, more than 2 Million people have tried Heartfulness meditation.
Disclaimer: All logos are property of their respective owners and are used in this website/brochure for identification purposes only Use of these logos does not imply endorsement.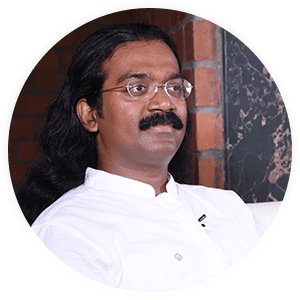 Dr. Shree Varma – Dr. Shree Varma hails from a rich lineage of acclaimed Acharyas· belonging to the famous Travancore Gurukulam spanning over four centuries. Besides graduating in Ayurveda from Dr. M.G.R Medical University, he completed his Gurukulam way of training in Varma, Yoga, Siddha, Herbal Medicine, Energy Healing etc. Dr. Shree Varma's teachings on health and wellness through various media has taken his fame beyond national borders. Eighteen years of meditation inspired him to offer lessons on healthy body, successful mind and happy soul through Heartfulness.
Dr. Jayarooba – Dr. Jayarooba is a Siddha practitioner. She completed her Siddha bachelor degree in govt Siddha medical college and did her MD in national institute of Siddha. She has been using Siddha medicine as well as Yoga therapy to treat women in particular over the past 10 years. Her main focus is on preventing the emerging life style diseases through yoga and natural way of healing. Currently, she is working as a medical director-Siddha at Shree Varma hospital and presenting health counseling for chronic diseases through the TV media (Puduyugam and Doordarshan Tamil)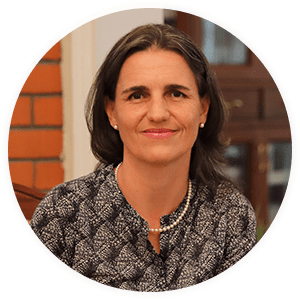 Dr. Veronique Nicolai – Dr. Veronique Nicolai is a French pediatrician and has been practicing Heartfulness meditation for more than 20 years. She is a trainer in Heartfulness meditation and for more than 10 years has been part of the International Heartfulness Training Program that teaches meditation to practitioners from all over the world. She is involved in many programs in the corporate world, universities and hospitals to teach meditation as preventive health and as part of the changes that you can make to improve your lifestyle.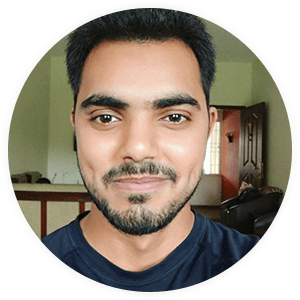 Ankit Pandey – Ankit Pandey is a young and dynamic yoga teacher born in 1995. He holds a certificate in yoga and alternative therapies and a BA in yoga, psychology and physical education from Dev Sanskriti Vishwavidyalaya, Haridwar. He is also a black belt in Japan Karate from Karatenomichi World Federation, sports for which he received several prizes in the state of Delhi and All India Championships. He has been teaching Yoga in Haridwar and in Chennai and is now pursuing his higher goal that is to utilize his education to serve people with utmost care and satisfaction in the field of health. Ankit is now associated with the Heartfulness Institute and is a key yoga teacher in many Wellness Events.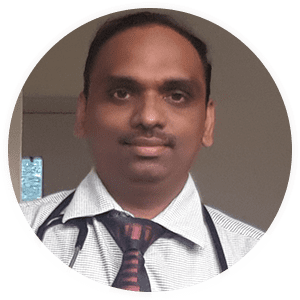 Dr. Raja Amarnath – Dr. Raja Amarnath currently holds the position as Professor in Pulmonary Medicine and Director of Critical Care Services at Sree Balaji medical College & hospitals, Chennai and Consultant Pulmonologist at Apollo Hospitals, Chennai. Dr. Raja Amarnath is also a trainer in Heartfulness Meditation and stress management. His passion to research on the efficacy of Meditation in relieving stress and to explore the effect of meditation in various physical and mental illnesses has led him to conduct multiple workshops and publish various research studies.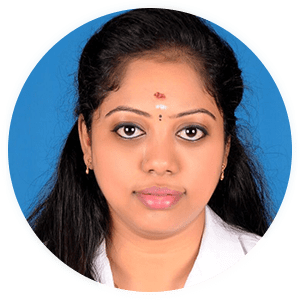 Dr. K. Saranya – Dr. K. Saranya is a certified Ayurveda practitioner from Dr. MGR Medical University and is currently a Senior Medical consultant in PCR Ayurveda ,Siddha Multispecialty Hospital Kodambakkam, Chennai. She has specially trained in Panchakarma (detoxification and rejuvenation) which is a specialized field in Ayurveda. She completed MSC Clinical Psychology from Madras University. She gives lectures on Ayurveda, lifestyle and Panchakarma.