This children's day
WE WELCOME YOU TO
a night of music, fun & learning
IN THE FIRST CONCERT OF
Sitaare Zameen Par!
When
11 November 2018
4PM – 8PM
Where
Gachibowli Stadium, Hyderabad
Who are invited
Children
Parents
Teachers
What to expect
An evening of soulful music, performed by Shankar Mahadevan
The Brighter Minds children in action as they conquer intuition and memory through blind fold activities
Announcement of Shankar Mahadevan as Brand Ambassador of Brighter Minds
Brighter Minds
Philosophy of
Sitaare Zameen Par
We at Brighter Minds, believe that every child has the potential to be star
By providing a proper learning environment and the right cognitive interventions, every child is enabled to unleash the infinite potential they possess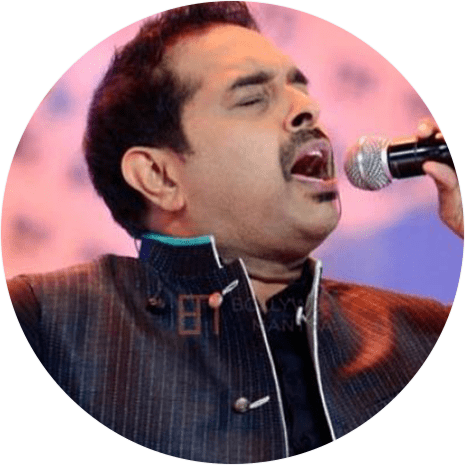 Shankar Mahadevan:
Embodiment of
Sitaare Zameen Par
One has to only listen to his song Breathless to know that Shankar Mahadevan is an unparelleled Sitara.
Immensely talented, he has managed to cut across all barriers of age, language and gender. His soulful music and melodious voice are a world wide hit.
As a Brighter Minds Sitaara, Shankar Mahadevan will bring the program to parents, teachers and children through his India tour of Brighter Minds, "Sitaare Zameen Par"
A gift for A lifetime
The mission of Brighter Minds is to inspire and equip every child with tools and methods to enhance cognitive functioning for achieving personal excellence and to instill confidence in oneself.
Brighter Minds believes that every child is unique. In other words, when a child is exposed to a positive environment of love, joy and encouragement, it can result in an open heart and emotional stability that can help in unleashing its full potential.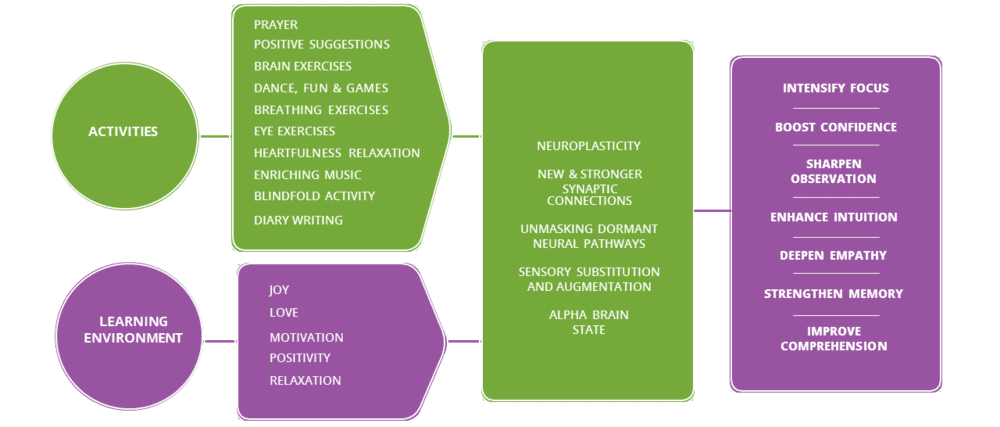 By keeping the child in a happy & relaxed state, we at Brighter Minds provide a joyous and interest filled learning environment. This, coupled with a few scientifically proven techniques can ensure that learning happens at a much faster and efficient rate without pressurizing the child. The result is a confident, focused child with a great affinity and potential to learn. This is the basic principle behind the interventions used in Brighter Minds.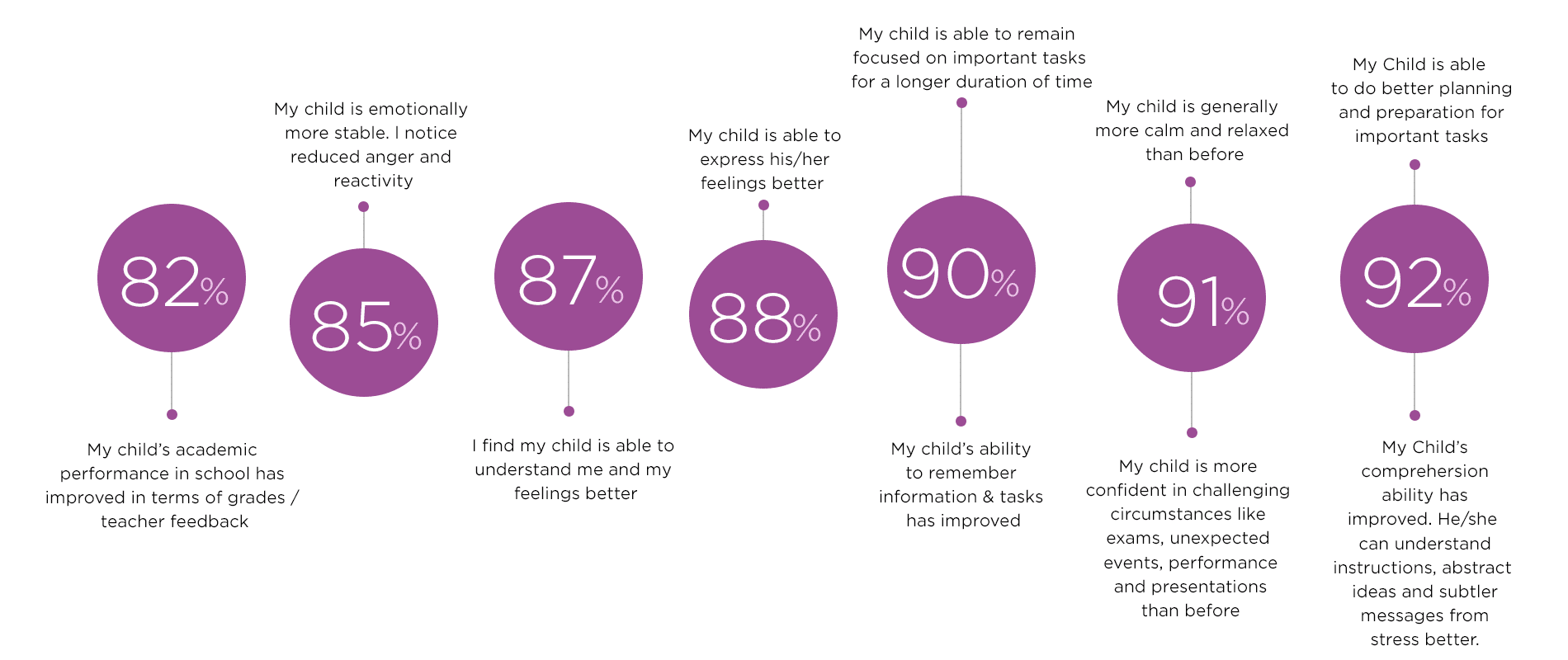 Outcome of the Brighter Minds Program as observed by Parents
Press Release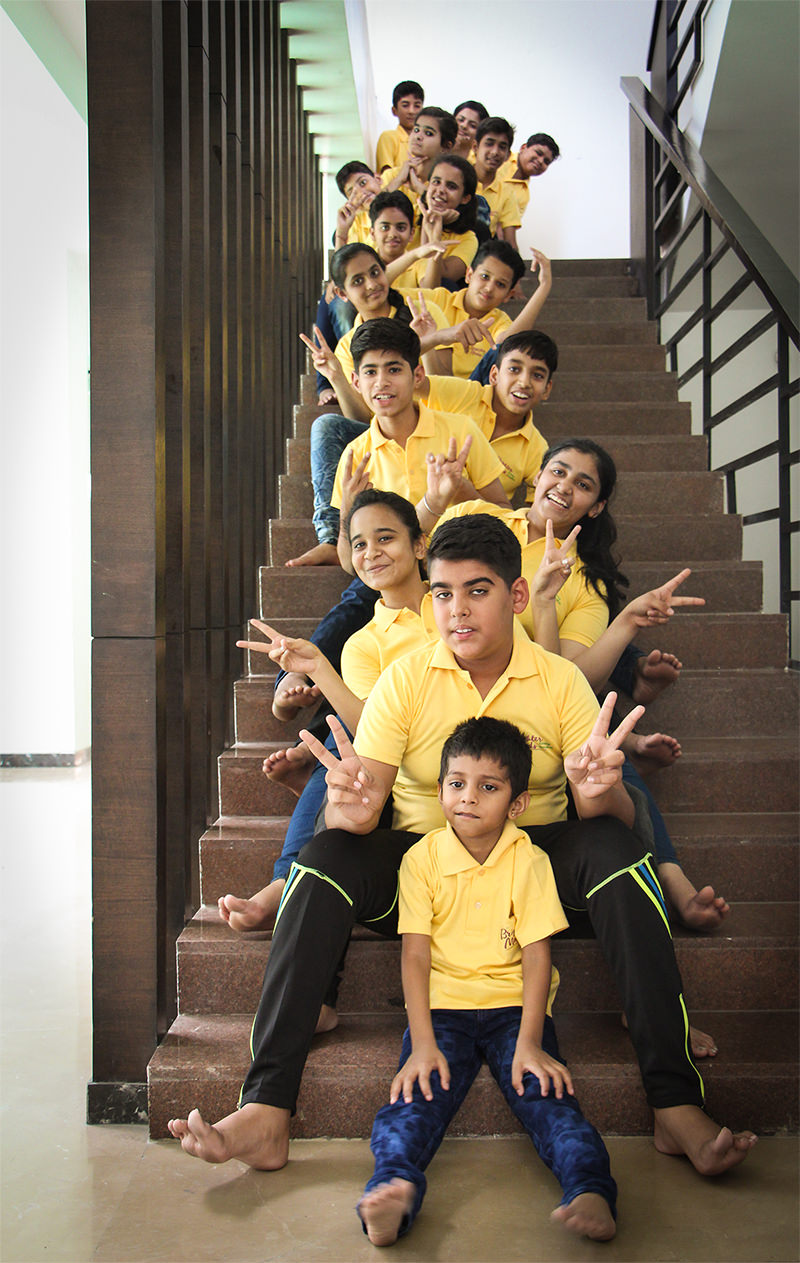 Heartfulness Institute to host
'Sitaare Zameen Par'

a Brighter Minds and Shankar Mahadevan event
Entry Free event on 11th November 2018, as a gift to an expected audience of 25,000 – 30,000 children, parents and teachers to coincide with children's day
Hyderabad, November 1st, 2018: Heartfulness Institute, (www.heartfulness.org) will be hosting renowned singer Shankar Mahadevan for 'Sitaare Zameen Par' event at the Gachibowli Sports Complex in Hyderabad on Sunday, November 11th, 2018. The event will unveil the Brighter Minds program and its life altering benefits to millions along with a 'Breathless' performance from Shankar Mahadevan.