ONLINE PROGRAM IN
PERSONAL MASTERY
for entrepreneurs, executives, professionals and leaders
Holistic Wellness and Learning from Experts
Registrations for May Batch is closed. Dates for next Batch will be announced and registrations opened shortly
Energize your time & your self
Enhance your Work & Personal Relationship
Realign Priorities for Well-being & Fulfilment
Get Inspired by Yourself: Be your Own Hero
Join the Heartfulness Kutumba – family
Heartfulness
Kutumba Privileges
On call, Heartfulness Trainer
Mobile app to practice tools
Access to Library and Day Facilities in 500+ Heartfulness centres globally
3 to 7 days contemplation retreat with family at centres in Denmark, France, USA, Germany, Malaysia & India (Himalayas, Kerala, Pune, Kharagpur)
Testimonials
---
An excellent program in a short span. Overall, the entire program was beyond our expectations.
Hari K Vallurapalli,
President, CEO Clubs India
Heartful thanks for all trainers who have shown a meditative lantern in our daily, darkest, busy life
Delegate,
ONGC
Heartfulness- Sahaj Marg is really Sahaj and amazing..Here hearts are open unlike outside world. I will try to be a messenger of what all I felt here, which is enormous .. I am sure whoever comes here will not go the same person.. he will be a changed person.
Pravin Kumar
Regional Training Centre, UCO Bank, Bhuvaneshwar.
Creates more awareness which leads to effective decision making.
Bhupen Chedda
Chairman, Roman Group of Companies, India.
This package really transformed me from the time i checked in, to a new person now.. and with this positive vibrations I will be able to go to my institution and impart same positivity to all my trainees, so that health-wise, mind wise and soulwise we become a healthy institute. I got in-depth understanding of heartfulness techniques.
G Kumaravelu
Assistant General Manager, Regional Training Centre, UCO Bank, Chennai.
Inspires people to work in an environment of trust.
Alain Desvigne
COO, Amerenco Solar, Ireland.
Every word we learnt came from the heart.. I feel I will be a different person now onwards. I thank Shankar Janakiraman ( boss) and God for giving me this opportunity.. this program is lifetime worth for me.
Srinivasan Kannan
Database Architect, Urjanet Energy Solutions, Chennai.
Really a miracle how 4 days have passed. i used to feel initially that i am a leader and good trainer, but now I feel I was not correct and teachers here have given me new understanding and i am thankful to all. We will be implementing these learnings in our UCO training centres.
C.Srinivasa Swamy
DGM-Principal, Central Staff College, UCO Bank, Kolkata.
I would recommend this program to everyone around because of benefits I have derived from it.
Hima Bindu Velaga
Principal Engineer, Altisource, Bangalore.
The program, the training is really life changing for me, transformed me and it has redefined my presumptions. It has given me totally a new set of thoughts to follow in future and the course has redefined my understanding of pursuing excellence in action.
S. Navneetha Krishnan
AGM, GMR Group, Chennai.
For the first time in many months, had a great deep sleep.
Rajat Prakash
Vice President, APAC, Xerox Business, Solutions-IT, India.
The 2 days with you all exceeded my expectations. Great Energy. Lot of meaningful learnings. Heartfulness has brought a lot of clarity.
Ravichandran P
CEO, Danfoss, Chennai
Good combo of leadership & spirituality.
Narendra Kumar Arya
Director, DRDO, New Delhi
I would recommend this to any corporate person or people in professions that cause high stress to equip with techniques to manage it. Very insightful sessions by faculty including Doctors, Psychologists, Armed forces, Business Leaders etc.
Rohit Yadava
Senior VP, MSys Tech India
Some Beneficiaries
---
Program Faculty
---
CEO of Management Consulting Firm and Advisor/Director in multiple companies. Certified Executive Coach: Trustee in multiple NGOs. Heartfulness Trainer 16+ years
Product leader with close to two decades of association with corporates and start-ups, currently employed as VP, Product Delight at Games24x7. Runs several entrepreneurial ventures and works with the Academia to shape young minds; An IIT Bombay alumnus; Heartfulness Trainer 5+ yrs
Senior Scientist at Corporate GE R&D with two decades of experience in Aviation and Energy technologies.; A Life and Leadership coach; Supports neuroscience-based education initiatives and habit-formation to support youth & adults in discovering/actualizing their inner potential; An IITM & UCSD Alumnus; Heartfulness Trainer 5+ yrs
VP Adizes India and Middle East – top 10 large business consulting group. Ex board member responsible for 43 countries of multibillion global security services company. Presented entire season of Radio City – Shanti Sutra. Heartfulness Trainer 15+ Years.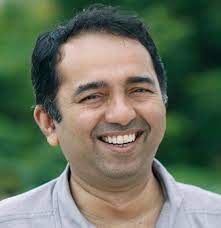 Founder Director of Technospirit focusing on Leadership training. Winner of Asia Pacific Excellence award from HP; President at Smartcity Toastmasters; Speaker at NASSCOM summit; Rich experience of working with CXOs in Telecom and IT. Heartfulness Trainer 20+ years.
Note: There will be an additional dynamic faculty pool depending on availability for each unique session
Investment
---
Your investment into this program will be your decision and we will not determine it.
You may choose an amount a normal online program of such quality would entail, or you may choose more, less, or even zero.
Contact Us
For further information email us at