Your favourite meditation app
Let's meditate is now :
Heartsapp!
HeartsApp by Heartfulness facilitates guided practices of Heartfulness tools; relaxation, rejuvenation, and meditation with the yogic transmission. It enables you to find inner self and connects with heart.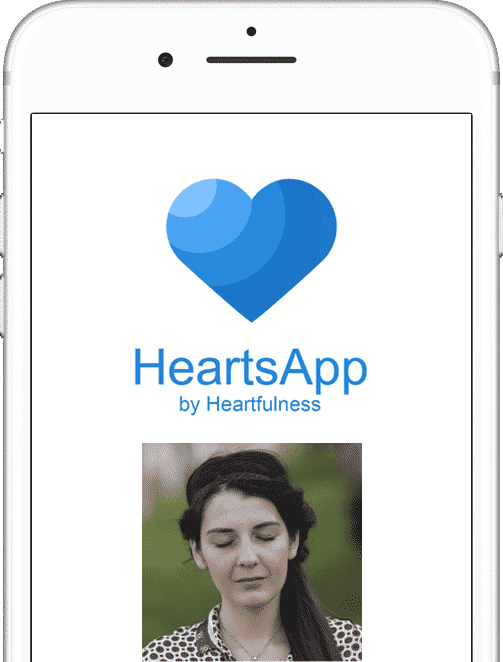 HeartsApp lets you meditate with certified Heartfulness trainers at your own convenience.
It is just about connecting to your Heart and experiencing for yourself. You will be fully supported by a certified Heartfulness Trainer and this will ensure that this rather special opportunity is maximised
Experience Heartfulness Meditation now!
Download HeartsApp
Download the HeartsApp now and be guided free in your first steps, HeartsApp is now available on Apple as well as on the Google Play Store.
Download link from Google Play Store
Download link from iOS App store
Users of Let's Meditate can move to HeartsApp.contact to HeartsApp team for any feedback, query, or request at support@heartsapp.org
FEATURES
Meditate with certified trainers
Meditation has never been this easy. All you need to do is to connect to a trainer and follow instructions on the chat window. If you have any queries on the practice, please type it or speak in. Please note, the answers are purely to the best of the knowledge of the trainer that is guiding you on this method and there may be his or her personal opinions. Please follow this with discretion & care.
Observe & note your condition
It is a rewarding experience to observe your own condition and make a note of how you feel before & after a session. Usually there are significant to subtle change felt inside yourself and those that you can carry outside yourself into your environment. It is a good practice to keep track of changes felt and perceive your inner and outer condition, which can help you to understand and act wisely.
Read & Reflect plus Listen & Enjoy
There is a wide range of collection of articles, blogs, books that are available to practitioners based on their stage of the practice. Relevant information can be accessed based on a role. Audio, video content is also available (currently only on Android) as free content and some of it as premium content. HeartsApp has a subscription based-service with allows users to buy premium content and view ahead in time.
Explore & Engage with Heartfulness
There are many aspects of Heartfulness worth exploring. We have programs, retreats, and centers where activities with Meditation, deepening the practice and training in various aspects of a balanced living and offered. There are multiple activities where participants can offer their helping hand and engage in community activities. We have reach out programs, help initiatives and kid's activities to name a few. There are volunteering opportunities in various projects that are undertaken for the good of all.