Dil ki Awaaz – Respected Kamleshji on Radio City Smaran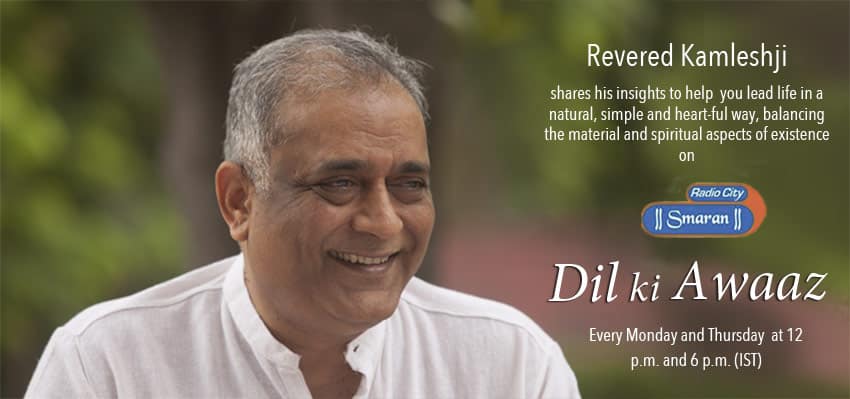 Kamlesh Patel, spiritual Master of the Sahaj Marg system of meditation, shares his insights to help you lead life in a natural, simple and heart-ful way, balancing the material and spiritual aspects of existence.
Starting from 18th January 2016, this programme will be broadcast every Monday and Thursday at 12 p.m. and 6 p.m. (IST) for eight weeks.
Please invite your friends and family to listen in to this programme to benefit from his teachings.
To listen to the programme on Radio City Wellness:
1. Web Browser: Click Here
2. Mobile App: Android or Apple Smartphone users can download Planet Radiocity app from Google Play Store or Apple App Store.
If you are interested in contacting a Sahaj Marg trainer to start the practice of meditation:
1. Fill in the "Experience Heartfulness with Assistance" Form, Click Here
2. Email to contact@heartfulness.org
3. Just give a missed call to +91-89395-89295 (in India only)