Weekend residential program
on holistic wellness and learning with experts in
a pristine and serene environment
Move from burnout to joy
Enhance your work and personal relationship
Get inspired by yourself: Be your own hero
Energize your time & your self
Realign priorities for well-being & fulfilment
Join the Heartfulness Kutumba – family
Heartfulness Kutumba Privileges

On call, Heartfulness Trainer

Mobile app to practice tools

3 to 7 days contemplation retreat with family at centres in Denmark, France, USA, Germany, Malaysia & India (Himalayas, Kerala, Pune, Kharagpur)

Access to Library and Day Facilities in 500+ Heartfulness centres globally
Experiential residential retreat with emphasis on practice.
Idyllic setting with continuous connect to nature, that includes:
Facilitated sessions by experts
Inspirational audio, video and reading
Powerful peer to peer, group learning
Self reflection and contemplation zones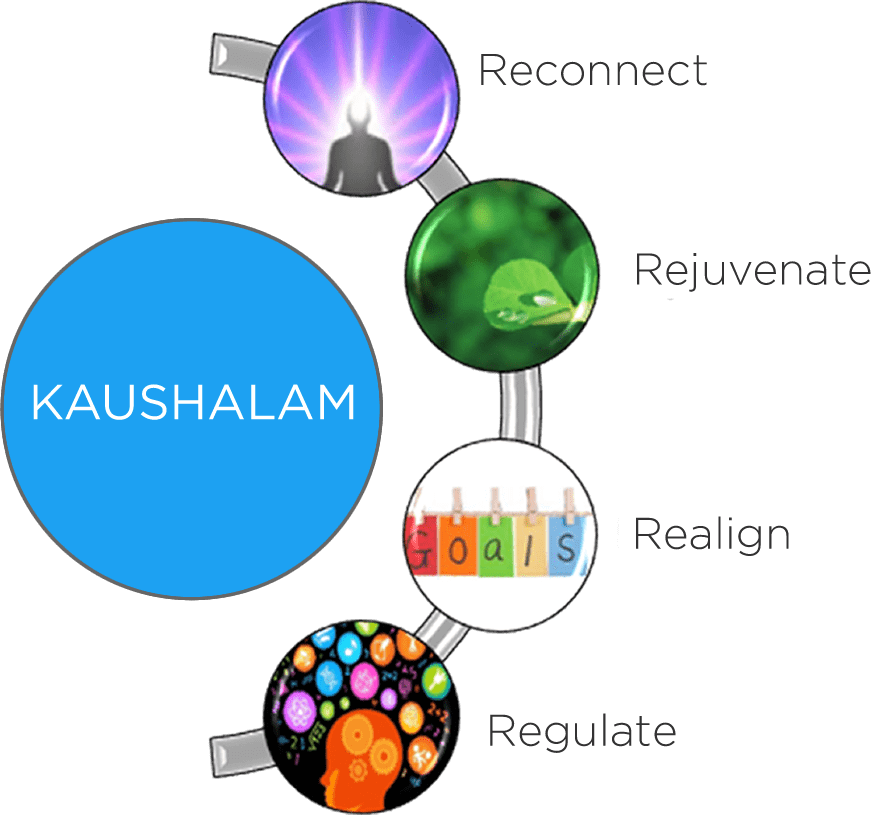 Dates
Program starts 4pm, Friday January 3, 2020 and ends at 2pm, SundayJanuary 5, 2020
Venue
Pearl Hotel, Kanha Shanti Vanam – A symbiosis of elegance, simplicity and comfort.
Kanha Village, Ranga Reddy District, Telangana 509325. (35 km from Hyderabad Airport) View Google Map
Price
Directly to Pearl Hotel for lodging & food only.
The training programme is conducted by experts of the Heartfulness Institute on voluntary basis. Your heartful donations are most welcome and will be excepted with humility to support the Institute's humanitarian initiatives globally.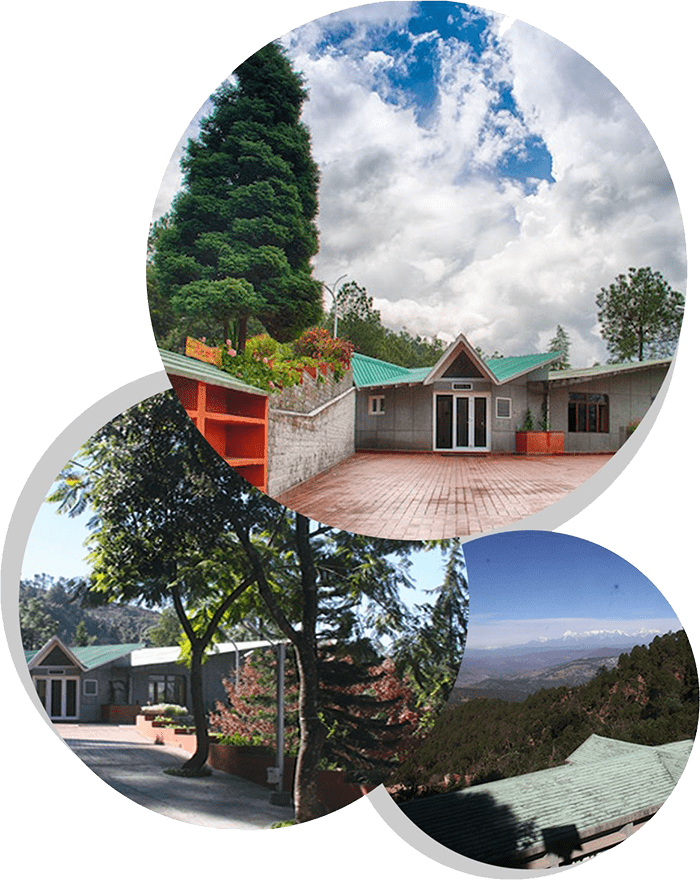 Heartfulness Institute offers such specialised and custom 3-5 day programs in over a hundred countries, throughout the world, for schools, universities, corporates, government and public service bodies, communities and individuals.
Disclaimer: All logos are property of their respective owners and are used in this website/ brochure for identification purposes only.
Use of these logos does not imply endorsement.
Prashanth Vasu, Facilitator – Partner in Leading International Management Consulting Firm with 14 years consulting experience; Expert consultant in Global Strategy and Performance Transformation; MBA from Indian School of Business; Heartfulness trainer 20+ years
Dr Elizabeth Denley (Australia), Keynote speaker – holds a Doctorate of Philosophy in Biological Sciences, from the University of Sydney, Australia (1981). Elizabeth has been involved in values and ethics education and training since 1996, for both children and adults, with a particular emphasis on communication and teamwork. Since 1999, Elizabeth also worked with international companies, as Managing Director for the Australian operations of two global IT companies with their main development centres in India, and subsequently her own consulting business. Heartfulness trainer 30+ years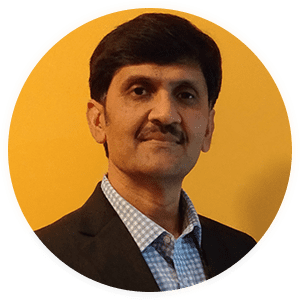 Subramanian Sankaran, Facilitator – CEO of Management Consulting Firm and Advisor/Director in multiple companies. Certified Marshall Goldsmith Stakeholder Centred Coach; Trustee in multiple NGOs; Heartfulness Trainer 20+ years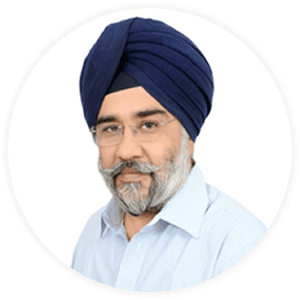 Harpreet Bhan, Facilitator – VP Adizes India and Middle East – top 10 large business consulting group. Ex board member responsible for 43 countries of multibillion global security services company. Presented entire season of Radio City -Shanti Sutra. Heartfulness Trainer 15+ years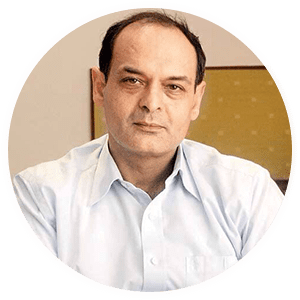 Sanjay Bhatia, Keynote speaker – IAS, Chairman Mumbai Port Trust; Served as VC and MD CIDCO, Chairman Maharashtra State Electricity Board, Commissioner Sales Tax among various senior positions in his 32 years career; Has been instrumental in making transparency reforms in Management and HR using Meditation; Has been awarded "Ananya" for fighting against corruption and E governance and Rajiv Gandhi Gatiman Prashashan awards; Heartfulness Trainer 17+ years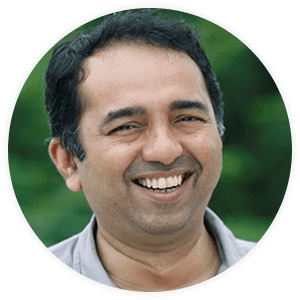 Deepak Varma – Founder Director of Technospirit focusing on Leadership training. Winner of Asia Pacific Excellence award from HP; President at Smartcity Toastmasters; Speaker at NASSCOM summit; Rich experience of working with CXOs in Telecom and IT. Heartfulness Trainer 20+ years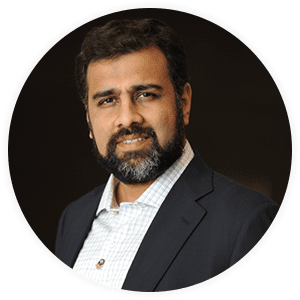 Punit Lalbhai, Keynote speaker – Executive Director of Arvind Limited; Currently working on building new businesses for the company such as Advanced Materials, Engineering & Agribusiness; MBA from INSEAD, France; Deeply involved in sustainability conservation; Masters in Environmental Science from Yale University, USA; Bachelor's degree in Conservation Biology from University of California; Heartfulness Trainer 6+ years
Liz Kingsnorth, Facilitator – Organizational consultant, coach, trainer and counsellor, Liz has worked extensively with leaders and teams as Founding Director of her own company specialising in people development. Certified international trainer in "Nonviolent Communication" with 20 years experience offering relationship building and transformative communication processes, conflict resolution and personal inner growth. Heartfulness trainer 25+ years.
Other Specialised Programs
Continuous Medical Education- CME (15 credit)
Living Naturally
Time & Space, Here & Now
Living Our Values
Discover the 'Self'
Economy and Equanimity
Long Term Programs
Heartfulness Fellowship Program
Ashtanga Yoga Residential Program